How to find your ticketing compa...
How to find your ticketing company and sell your ticket
Step 1. Search the event name in your email and find the original ticket confirmation email, you received after purchasing tickets. If you still cannot locate your tickets, check your junk/spam folders or any other associated email address you may have used to purchase your ticket.
Step 2. Once you have found the original confirmation email, you can find your ticketing company by taking note of the email address of the sender. Alternatively, the ticketing companies logo is usually printed on the ticket.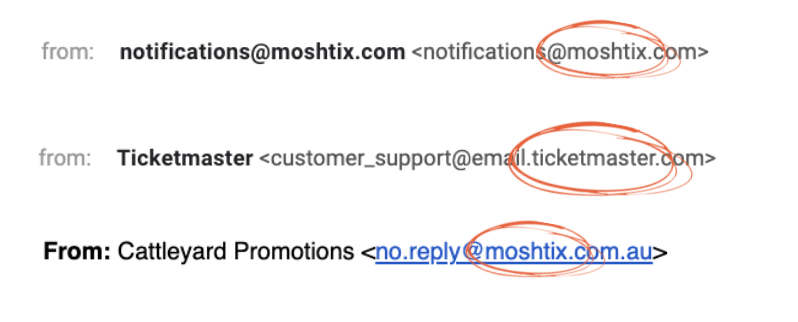 Step 3. Search the ticketing company in the drop down on tixel.com/sell.
Step 4. Select which ticket type you have out of the recommended options. (Pro tip: If your email has a PDF ticket attachment, the easiest way to upload is to forward your ticket here.)