Social distancing measures are likely to stay in place for some time and for most event organisers, that means reducing capacity, running over multiple dates, or changing venues to accommodate the space requirements.
But even planning for capacity is challenging right now. Health advice and case numbers are always changing and restrictions are often amended with a week's notice at best.
To keep your event profitable, you need to be making informed decisions on capacity and avoid leaving money on the table if demand is there.
Using Tixel to gauge demand and on-sell tickets
When capacity is restricted, you want your attendance to be as high as possible. Ideally you also have the flexibility to scale up your events quickly.
But there are financial risks with this move, especially if you are considering a venue change or adding extra dates. You want to be sure that you have the audience ready to buy new-release tickets.
By connecting your event to Tixel, you can create official waitlists for your events. This will help you to gauge demand for a second show or more ticket allocations. Fans can even pre-authorise ticket purchases the moment a spot becomes available, instantly filling in any gaps in your attendance.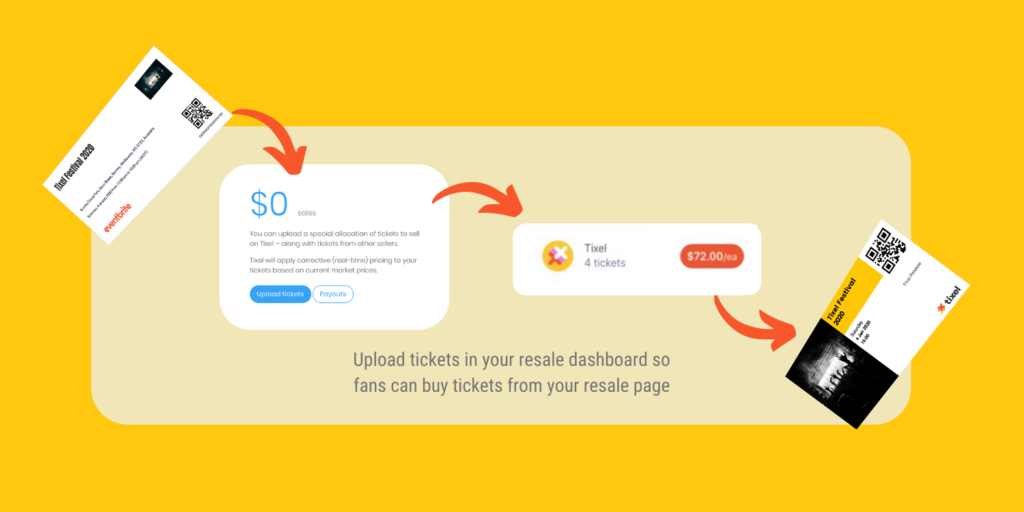 Tixel helps you sell out your event, not your fans. Our legitimate fan resale marketplace plugs directly into some of the world's most popular ticketing platforms, giving event organisers unique data insights, communication tools, and customer support for their resale market.