Supporting the live music industry (and the inspiring people that bring it to life) has always been a priority for us. Born from a desire to drive transparency and fairness in an industry often infiltrated by bad actors, it was important to our founding team that Tixel launched as a socially responsible business with an ethical approach to everything we do.
Our commitment to running an ethical business applies to our product and service offering, but also financially, with a culture of giving back where and when we can. We chose to take the Pledge 1% approach, ensuring that we could always contribute back to the community regardless of our size. As we grow, our contributions will grow with us. Each year since we began, we have donated 1% of our revenue to a nominated cause.
After a year of crushing restrictions to events, there was no question that the live music industry was a deserving recipient of the money in our Pledge 1% Fund and we're happy to announce that the Australian Live Music Business Council (ALMBC) will be the recipient for 2020 and the first half of 2021.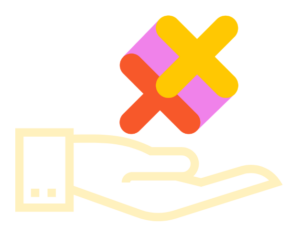 While the entertainment and arts industries have always been eligible for grants and government packages, there is a gap in financial support for independent small-to-medium size businesses. Venues, promoters and music groups hustle to put on gigs — often taking on considerable financial risk through the booking and producing of shows. They are the ones still hurting from the shutdown of venues and festivals across the country over the last 12 months. Before COVID, the contemporary live music industry did not have a collective voice — the formation of the ALMBC has changed that. Their mission is to make the live music industry a better place to work, now and long into the future.
As a ticketing marketplace, the hit to live events has affected us too. But that doesn't mean that we should lose sight of our commitment to give back to the industry, especially at a time like this. Even as the country has eased restrictions, Australia's music rights organisation, Apra Amcos, says that live music is operating at under 4% of pre-Covid levels. The industry simply can't recover on its own without support.
We urge businesses and entrepreneurs that operate in the live music space, and who have the capacity, to consider the ALMBC as a worthy recipient of contribution. Their Board have worked tirelessly to represent not only the businesses within the space, but also the many individuals who have experienced hardship.
Support for ALMBC means that advocacy can continue to support the many challenges that small to medium businesses in the live music industry face. Membership is open to anyone in the industry: concert and festival promoters, event presenters, venues, booking agents, artists, DJ's, technical crew, show crew, show labour, venue staff, ticketing companies, merchandise companies, catering companies, and venue workers.
If you would like to learn more about ALMBC membership or join us in supporting their great work, you can check them out at https://almbc.org.au/