The "amazing impact" Tixel has on Beyond The Valley's ticketing experience.
Getting fans through the door at a multi-day camping festival for New Years Eve is no picnic. But for popular sell-out music festival Beyond The Valley, ticket fraud was turning the process into "a nightmare."
Showing up in droves, fans with fake tickets were unintentionally creating huge headaches for the team. Not only did they have to disappoint these fans with the news that they needed to repurchase tickets and camping sites at an additional cost — turning cars around at the gate was creating tension and slowing down entry for everyone.
To create a better experience for fans, Australia's largest independent music and events company, Untitled Group, partnered with Tixel to address fraudulent tickets in their resale market.

"Tixel gives us and our fans peace of mind. We know that they're not getting price-gouged and everyone rocking up will get in. Previously we needed customer service members dealing specifically with fraudulent tickets, now we spend about a tenth of the time managing those enquiries."

Christian Serrao, Founder and Director, Beyond The Valley
Get in touch or read on for more info on how we helped eliminate fraud at BTV…
Tixel's marketplace virtually eliminates fraud for BTV
Since launching in 2014, Beyond The Valley (BTV) has quickly grown to become one of Australia's most loved New Year's music festivals. But it's rising popularity also made the event a target for scammers and scalpers.
Christian Serrao, Founder and Director of Beyond The Valley (Untitled Group) explains. "Ticket scams created huge problems for us in the past, there were so many fake tickets going around on platforms like Facebook and Gumtree. We had a lot of very upset fans and it had a big impact on entry into the event. Staff had to turn cars around and get people to customer service to repurchase real tickets and camping sites after already losing money — it's a lot of drama," says Serrao.
Event tickets are always going to change hands — up to 40% for a large music festival —so the only way to tackle fraud for the event was to provide a safe and scam free resale experience with money back guarantee.
By partnering with Tixel and promoting the event marketplace as the only accepted resale tickets, Untitled Group has reduced fraud for Beyond The Valley by "around 95%".

"Tixel has had an amazing impact on our entry experience, dropping fraudulent tickets by around 95%. It's been an incredible tool for us in that area. We spend very little time managing fake tickets now and it's a lot harder for scammers to take advantage of our fans."

Christian Serrao, Founder and Director, Beyond The Valley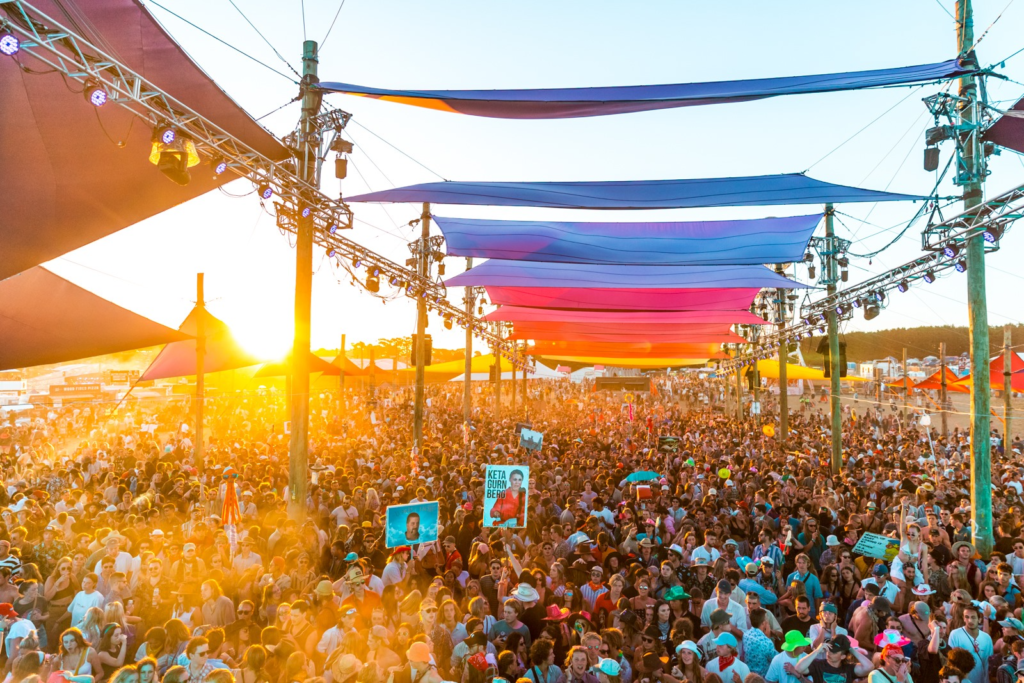 Complete data helps BTV sell out sooner
In 2019, Beyond The Valley sold out in under an hour. This is what happens when you combine an irresistible lineup and event experience with clever data. Serrao explains.
"We're selling out our events quicker every year, purely from the data that we collect from our Tixel waitlists. We now know every fan with an intention to buy a ticket, which we use to remarket our next event across email, Instagram and Facebook. It's really easy and seamless with the Tixel plugin, rather than having to try to create and manage our own waitlists. Fans get a better experience and the quicker we sell out, the less we spend on marketing."

Christian Serrao, Founder and Director, Beyond The Valley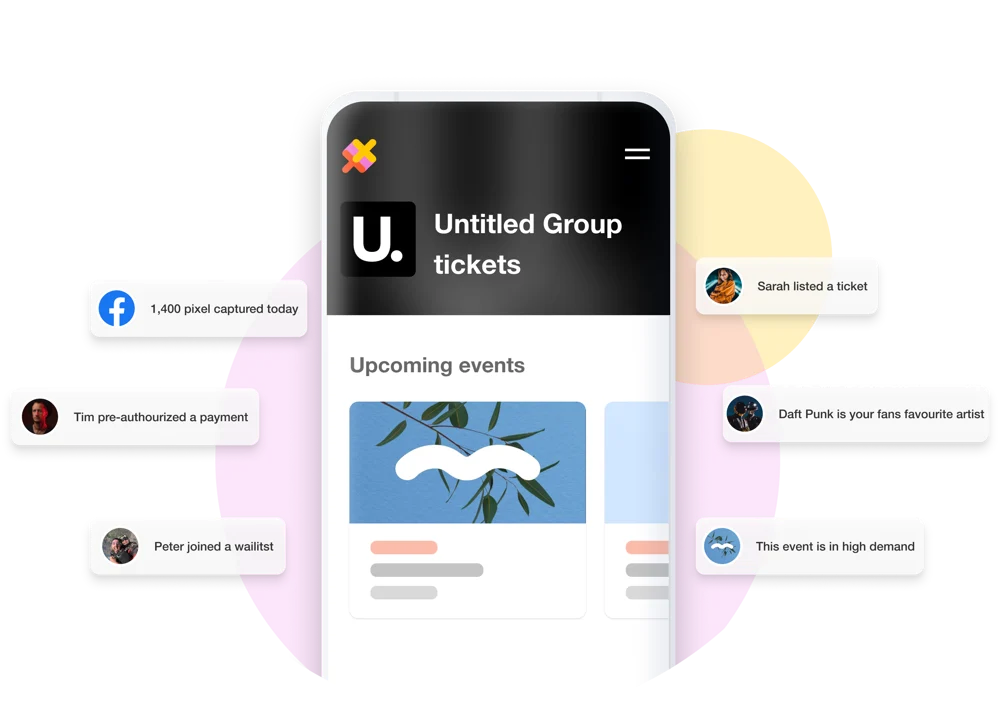 Dashboard insights support future planning
Tixel's event dashboard was designed with organisers in mind. Unlike traditional waitlists, which provide a static email signup, Tixel's dynamic waitlists provide event organisers with real insight into the demand for their event. With a picture of how many people have real intention to buy, these insights can help organisers make informed decisions on their future events.
"For our 2019 event, we had more than 15,000 people on the waitlist – from that we know that we could have comfortably sold an extra 5,000 – 10,000 tickets to that event. This gives us the opportunity to examine whether a larger site makes sense for us in future. It's good to know what the future holds and that we have strong data to support planning. If our waitlist was only a thousand people, we know we wouldn't have that opportunity to expand."

Christian Serrao, Founder and Director, Beyond The Valley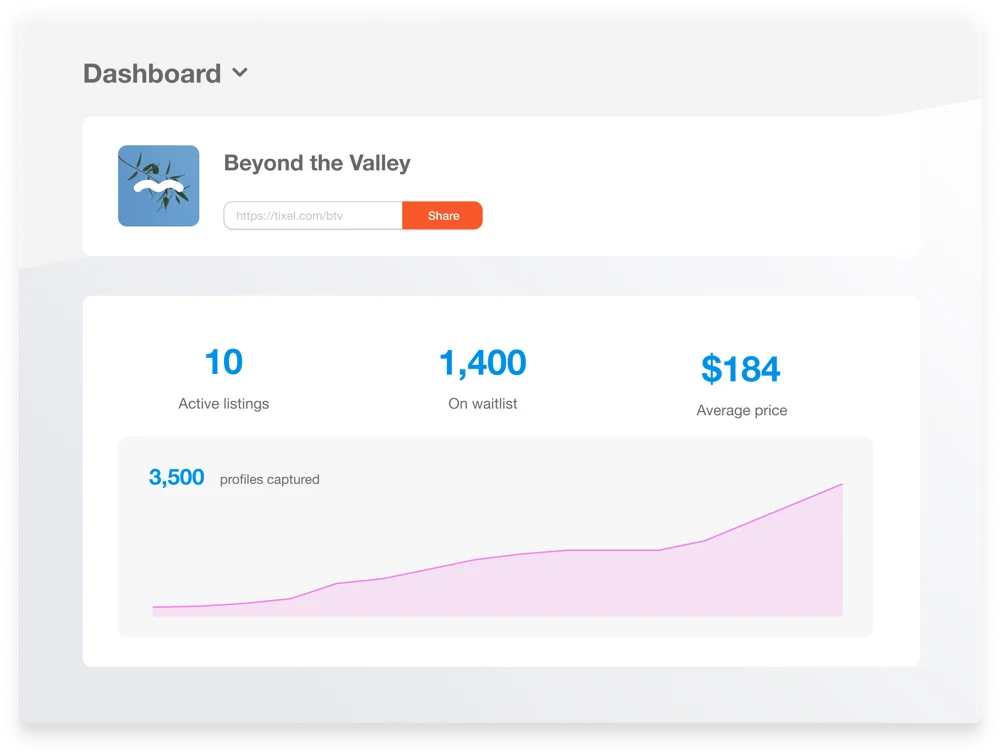 Take charge, stay fair
Tixel's promoter tools allow you to take control of your ticket after-market, alongside primary ticketing. Anti-fraud tech and capped pricing provides a fair place for fans to transfer tickets — while giving you tools to improve sales and sell out sooner.
To join festivals like Beyond The Valley in our lineup of great events using Tixel, sign up for a free account here.
"The Tixel team have been really easy to work with from a promoter/event organiser standpoint. They action things really quickly and it's great to work with a team that is so receptive to change and genuinely wants to be the best possible platform."

Christian Serrao, Founder and Director, Beyond The Valley